There is no more thrilling a wine to drink than one whose best example sits out on the margins of acceptability. These wines are truly magical because their irreducible wholeness comes about as a function of their purity of fruit, balance of acidity, and overt sexiness. Cabernet Franc is the purest and finest example of this kind of wine.
L'Autre Côte (the other coast) Cabernet Franc from 100-pt winemaker, Steven Kent Mirassou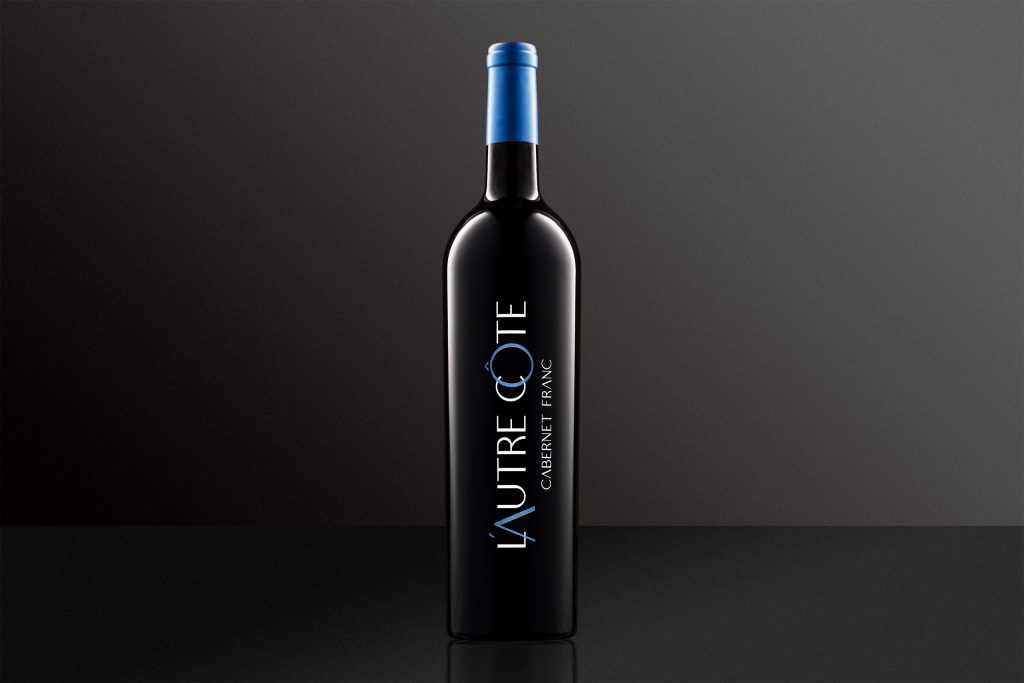 Cabernet Franc often thrives despite the interventions of the winemaker; it reaches its apotheosis, then, when the winemaker is only (at a distance) watchful, bridegroom to the fizz of fermentation; shepherd to the press, to the barrel, to the blend, to that final shape that twists the tongue, molds the mind, and elevates the mundane to the exotic and the commonplace to the sublime.
Steven Kent Mirassou, sixth-generation winemaker from America's oldest winemaking family, has been working with Cabernet Franc since 2005. He finds the grape to be so alluring and so full of elegance and complexity that even a lifetime of drinking it will never reveal all her mysteries and charms.
L'Autre Côte was born from Steven's devotion to making beautiful wines that emotionally connect with the drinker and to highlighting his obsession with the grape best able to do that!
The Livermore Valley is fortuitously located only 35 miles inland from the San Francisco Bay, and its east-west orientation and proximity to the hotter inland climate of the Central Valley makes it a way-station for the daily wind that cools hot days down, that balances acidity in the evenings, and spools out the growing season longer, nearly every year. 
Ghielmetti and Sachau vineyards, our two world-class sites, are separated by about 4 miles, a few hundred feet in elevation, and clonal selection. Each fully realized wine from these sites reflects a different facet of the gorgeous varietal diamond that is Cabernet Franc.
About the Inaugural release
The 2017 vintage was our inaugural release of L'Autre Côte. Winemaker, Steven Kent Mirassou, believes so strongly in the inherent specialness of Cabernet Franc and the world-class quality of this grape grown in the Livermore Valley (and a couple of other appellations), that he has created a new collection of wines focused exclusively on highlighting the virtuosity of Cabernet Franc, and its wide range of complexity and deliciousness across a few carefully-chosen vineyards. 
For the inaugural release, we produced fewer than 50 cases each of the the first two wines: 2017 Ghielmetti Vineyard Cabernet Franc (94pts WE) and the 2017 Sachau Vineyard Cabernet Franc (96pts WE).  Both wines showed gorgeous complexity of flavor and structured to age for 15 – 20 years. Both single vineyard wine are SOLD OUT!
The 2018 L'Autre Côte wine will be released in March, 2022. This vintage is a blend of Cabernet Franc from Ghielmetti and Sachau Vineyards in the Livermore Valley.  
While the 2017 vintage of our Cabernet Franc was released as two separate single-vineyard wines, we believe that the 2018 was better as a blend of the two sites. This wine shows dark fruit with the dried chili notes that speak of perfectly ripe Cabernet Franc. The wine has substantial heft and gorgeous acidity that leads to a long finish and great potential age-worthiness. Only 140 cases produced.
Allocations are available in 2, 4, 6, and 12 bottle quantities at $98 per bottle. Case Members receive a special price-break at time of release. To secure your allocation, select Secure L'Autre Côte Allocation
Experience world class wines from 6th generation winemaker, Steven Kent Mirassou, while surrounded by rolling hills & vineyards. Wines by-the-glass, by-the-bottle, or educational experiences featuring our highest rated wines.